Marianne's 60's look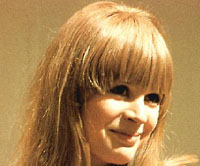 Marianne Faithfull was and still is, a tremendous beauty. But it was her look in the 1960's, at the height of her fame that still inspirational today. Here is a look at Marianne's fab 60's style.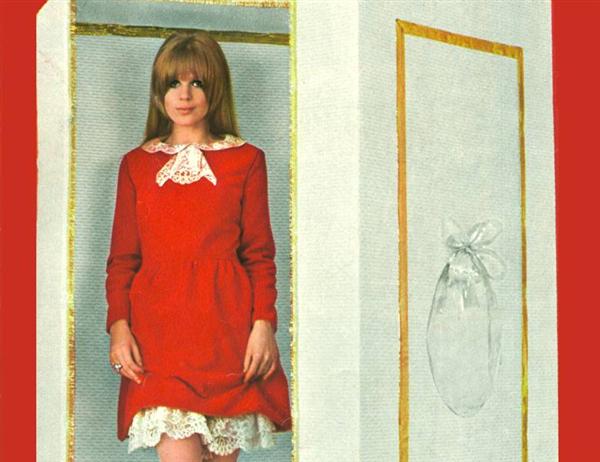 Marianne was very petite, which enabled her to wear cutesy clothes without looking frumpy. Here is a good example of her signature look: thick bangs shorter in the middle and thicker on the sides, medium-long in length and a nice buttery blond color. Although later in the sixties her style would change, she wore little dresses with frills and lace in the early sixties, as a part of her 'innocent' image.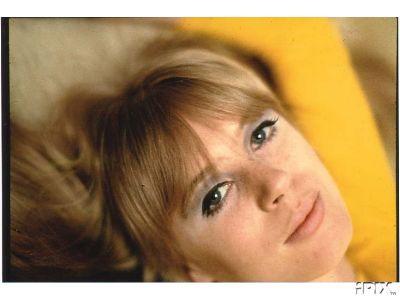 Marianne's makeup is very much 'today' as it was thirty-five years ago. To achieve this look, first start off with a powder or liquid foundation all over the face, and concelar under the eyes. Although this look works very well with fair skin like Marianne's (she has always hated the sun), if your a bronzed girl you can certainly look great with this too! Then apply black mascara to your top and bottom lashes. Apply black liquid liner a bit thick on the top eyelid, then a thin line on the bottom. Finish off with a light dusting of eyeshadow, either light pink or blue, and a pale matte lipstick.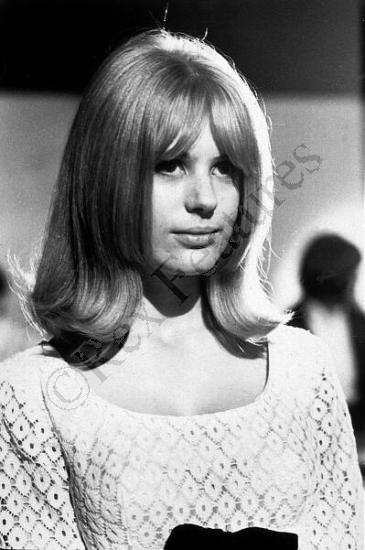 Early on in her career, Marianne's hair was neat, and very fashionable. To get this look, your hair must be from mid-neck length to a bit below the shoulders. Bangs should be just below the eyebrow, longer on the sides. Also, layers in the front should be to the chin. For the style, start off by shampooing and conditioning with high quality products, preferably ones that 'smooth and straighten'. After, comb out wet hair, and work through a straightening balm, from an inch below the roots to the ends. Do not add any balm to the roots, as it will make your hair appear greasy. Blowdry hair with a round brush, straightening out each section. When hair is dry, roll the ends of the hair to flip up into large hot rollers, and leave in for about 15-20 minutes, depending on how the hair holds curl. After you've taken them out, take a brush and brush out the ends to flip up. Now is the tricky part, the backcombing, which is how Marianne has the little 'bubble' rising from the back of her head. Take a rat-tailed comb(preferably steel, but plastic is find) and hold up a section from the top of the back of your head. Tease it slightly underneath, spray with hair spray, and put a section over it. Now just part your bangs in the middle slightly and your all done!
Although the shade of Marianne's hair vaired over the course of the decade, one thing remained: she was blond! As pictured here, the exact color of blond was anywere from a light, golden buttery blond, to a dark ashy blond. But to achieve any type of blond, many things must be put into consideration. Now virtually any natural hair color can be a full on blond, but it takes work. If you have naturally light brown to blond hair, then you could easily go to the drugstore, and pickup a coloring kit(make sure it contains peroxide), and do it yourself. But for anyone who has darker hair, you must go to the salon, otherwise your hair will turn out orange! The salon will either mixup a color with peroxide, or bleach out your hair to a pale yellow, then add a toner of the blond color you want, which is called a double process. Make sure to bring a picture of exactly what you want. Don't want to take the plunge? Then foil highlights are a great alternative, you can go from faceframing blond streaks to a full head. But a word of warning: if you ever want to do a double process blond, then don't get highlights! Highlights cannot be bleached again, as the hair will melt!
Skin tone is also a major factor too. If you are fair, then you can go pretty light, just watch out for the washed out effect on the skin. If you are medium, then a golden blond is best. Darker skin looks wonderful with honey tones, and can still go very light and look great!
| | | |
| --- | --- | --- |
| | | |